Cleaner. Safer. Faster.
Popcorn ceilings don't stand a chance.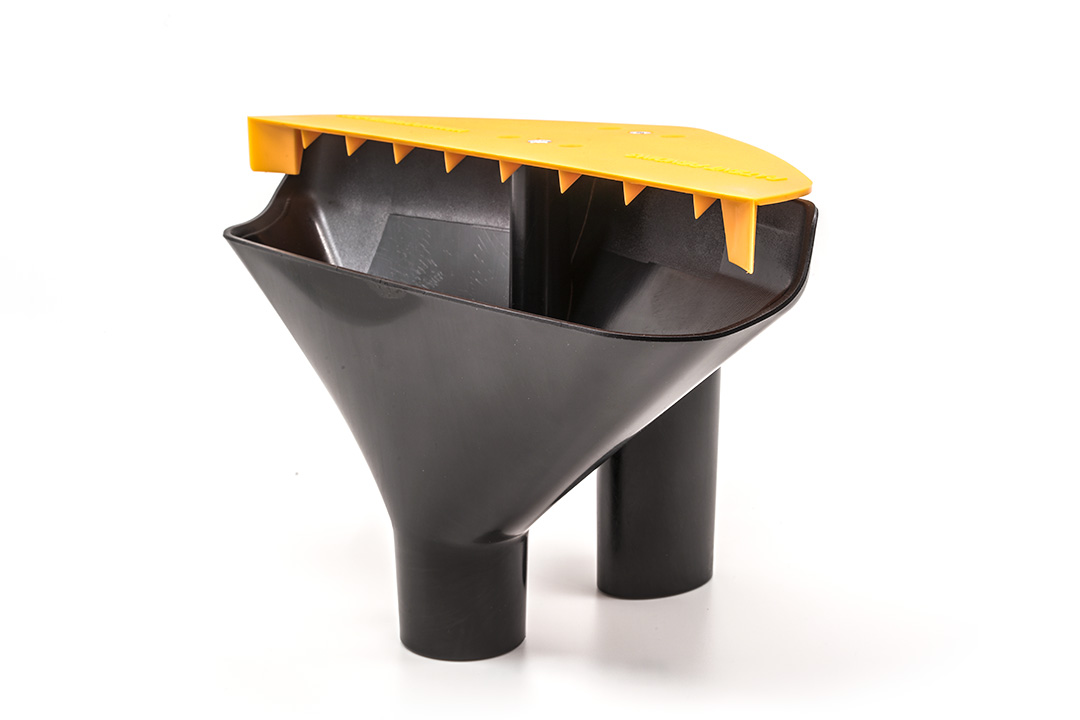 Unique Blade Design
The POPeeze patent-pending blade is designed for clean and efficient texture removal.
Adjustable Blade
The POPeeze blade can be adjusted to the right or left to allow smooth scraping against wall edges.
Full-width Funnel
The funnel is designed catch popcorn texture directly from blade to prevent mess.
Quick Vacuum Attachment
POPeeze can be connected directly to a shop vacuum for easy and immediate cleanup.
Built-in Hand Grip
When areas are too hard to reach with a pole, you can switch to the built-in hand grip.
Easy Pole Attachment
Avoid standing on a ladder by attaching a threaded pole to the built-in hand grip.